This amazing video about new screen technologies shows some daily life situations of the future. Transparent or Mirror-embedded touchscreens are already used in a lot of devices but it would be great if they would have been compatible to all other devices like in the video.
Another already existing gadget is the fold-able netbook called "flexbook" from Taiwan – It is part of the design award 2011 and looks pretty cool.  There are no detailed specifications yet but the netbook should be able to use a usual netbook. It also includes a waterproof keyboard and fold-to-use features as a book for reading e-books, a tablet for browsing newspapers or in crowded environments etc.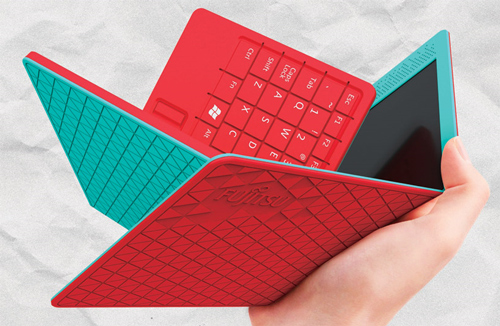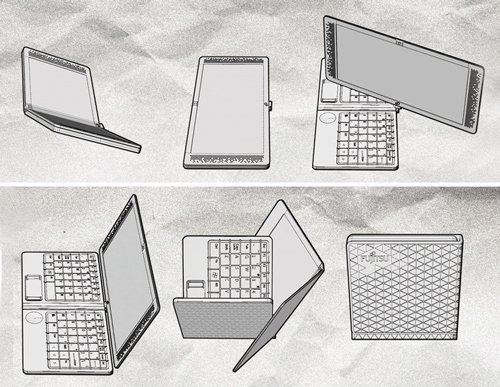 There are several 'eco-phones' on the market which run on solar power but this is new: A phone powered by coke (or any other soda with sugar in it) – It features a bio-battery which uses enzymes as a catalyst to generate electricity from carbohydrates/sugar.
Saving energy is one of the main ideas in new concepts and inventions. A pretty cool transportation idea comes from Russia: Bike lanes are often non-existent or crowded – why not create a whole new space bikes?
These steel bike lanes in the sky could be the solution. Additional adventure factor guaranteed!
Something non-electronic: Not really the innovation of the year but I love the simple modern design of this nut cracker: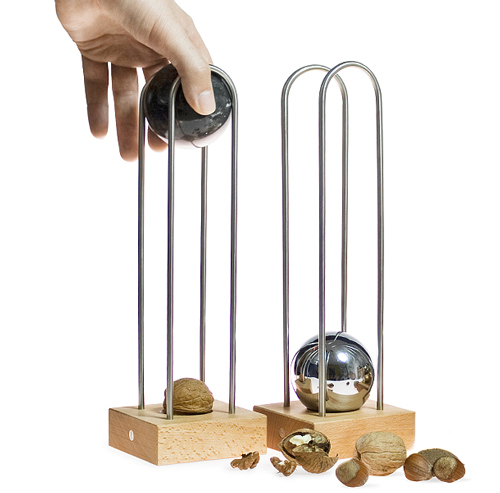 And two more inventions from the categorie 'science': After 30 years of research an Indian scientist discovered a new method of birth control for men.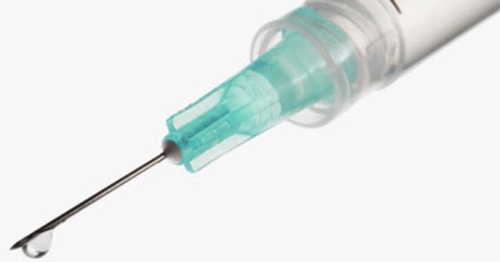 It is called RISUG and a simple injection can give 100% control for ten years! It quickly became interesting on an international level, especially for developing countries. Wired Magazine has the full story.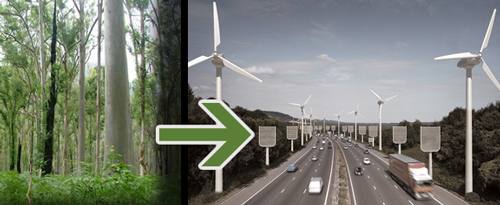 First I heard about it in a podcast: Artificial Trees – Sounds a bit weird but science is at the point to create trees that work like trees. Killing CO2 and even providing power… its amazing – I really wonder how it can affect the climate change and other environmental problems. Some prototypes are already in use (see pic above) and most of them are up to 300 times more effective than natural trees. A detailed PDF here! The design however looks more like a giant flyswatter…